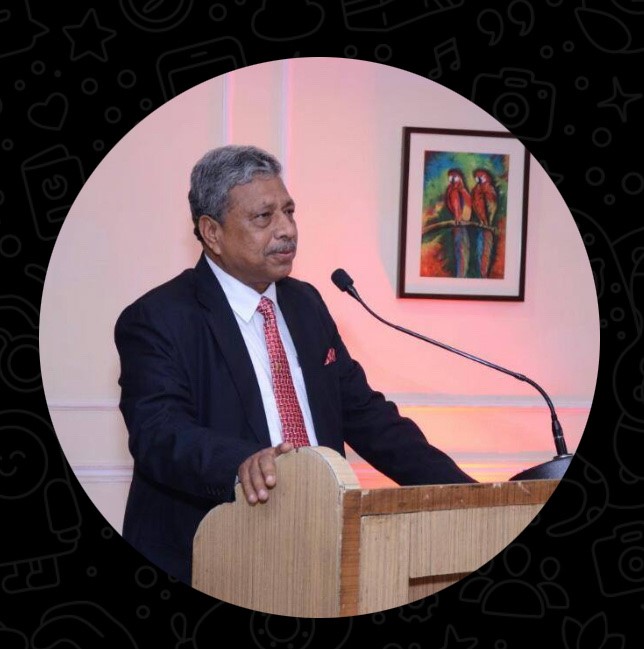 Sanjiv Kumar
President FMS Alumni Association
FROM THE PRESIDENT'S DESK
Welcome Alumni,
It is February again when we meet and celebrate our Alma Mater, the 'Small Red Building of Dreams' called FMS. Today, Faculty of Management Studies is not just a name of an Institute but it is an acknowledged Brand in the industry, government and public sector. Many of our alumni have made their mark in the global arena. I am sure this trend is catching on faster than what we imagined. Having commenced its journey in 1954 with a 3-Year Business Management Diploma programme for working executives, it has scaled much greater heights. Today, it is one of the most recognized business schools in the country being the dream of thousands of aspirants who want to be part of this Institution. Hundreds of recruiters wait every year to pick up the best talent from the FMS. It has created meaning for lives of thousands of graduates. In the last sixty five years of its existence, FMS has provided the corporate with thought leadership contributing professionals to the economy - both domestically as well as globally. Let us once again join together to celebrate this success and also redidicate ourselves to the Brand FMS.
Graduates of FMS have been its greatest strength and we see the reflection of this in their association with the Brand. We are consistently moving forward bringing name and fame to this Brand. The heights which our alumni have attained are unparalleled. We have to collectively keep on reminding ourselves to keep on moving forward and not become complacent. I would request each one you to think of the ways through which you can give back to the Alma mater to the level of individual comfort. You represent the future and vitality.
Lastly, I would be failing in my dutyif i do not place on record our sincere thanks and gratitude to our Dean-FMS, faculty members, alumni, students and corporates who have always been a source of great support and inspiration.
We value your contribution and look forward to your continued help.
Thanks and warm wishes,
Sanjeev Kumar
President-FMSAA Association